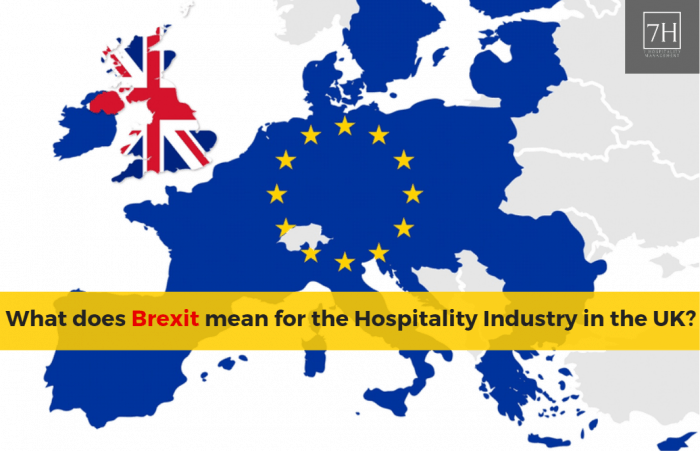 With just over 5 months to go, there still remains a great uncertainty as to what a Brexit deal will mean for the Hospitality Industry and what will happen with the many EU workers in which the industry relies on.  Theresa May's recent speech announced what the immigration outlook would be post Brexit and one of the key points to note is that priority would be given to high skilled migrants over their low-skilled counterparts.  This would present an even greater problem for the hospitality industry which is already feeling the negative effects on recruitment due to the uncertainty surrounding Brexit.  More EU workers are remaining risk adverse and choosing to seek employment in the EU where they are more confident of stability. 
With a post Brexit threatening the industry's access to skills in Europe it is more important now than ever for businesses to be looking towards ways of safeguarding and future proofing their business in the wake of Brexit.  Businesses should already be well underway in implementing plans to limit the negative impact it could have and should ensure they have the correct infrastructure in place to remain successful.  HR professionals must remain strategic and should be working closely with business leaders to ensure the implementation of key strategies and to ensure line Managers are committed to delivering them. 
Learning and development is an area which must be prioritised and should be a key factor incorporated into business's employer branding to ensure we are attracting and retaining the right talent for our industry.  Although salary is an attractive factor for many employees it is not the only one which draws them into our businesses.  We should be looking at alternative benefits which are equally or more importantly higher on the priority list for current and future talent including effective learning and development programmes where the investment in the individual can see them fast tracking their way up the career ladder and innovative reward and recognition programmes which ensures the employee feels valued and committed to the future growth of the business.  Effective talent management programmes will also ensure that time and resources are well spent on the development of our employees identifying those who are ready for the next step and ensuring that we are consistently evaluating our own in house talent when vacancies arise or where promotions are on the table before we go knocking on the door of external talent pools.  Businesses should also be looking at the resources available to them such as access to local scholarship programmes – HIT Scotland Scholarships is a fantastic platform investing in our people to give them the essential skills and knowledge to have a successful career within the hospitality industry.
Providing we are allocating our time and resources on the development of our UK workforce then we should have a good chance of being in a stronger position with our own talent regardless of the outcomes of Brexit.
Sarah Osborne
Head of Human Resources
7 Hospitality Management